Risk Management
Date:
Will be announced when capacity of the training is fulfilled
Training location:
Prague
Training information
You will get a knowledge of a Risk management process, that is used in project management. On practical excercises you will be trained to identify and evaluate risks, plan and implement risk responses and also to regularly monitore project risks. The training is inspired by PMBOK® management standard. Recommended tools, techniques and outputs will be also introduced during the training.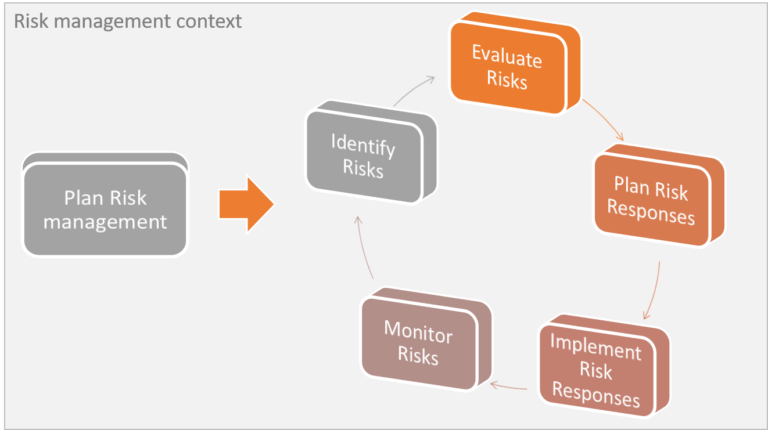 Target audience
Project managers
Analysts
Developers
Architects
Program
What is a Risk?
History of risk management
Risk management in modern project management
Basic Risk management processes

Plan Risk Management
Identity Risks
Perform Qualitative Risk analysis
Perform Quantitative Risk Analysis
Plan Risk Responses
Implement Risk Responses
Monitor Risks
Benefits
You will understand why systematic approach to risk management is crucial.
Based on practical excercises you will gain a knowledge how to identify and evaluate risks.
You will get familiar with tools and techniques that are used for risk management.
Registration
Do you want to sign-up? Fill out the application form and we will contact you.
Why training from RedTie
Flexibility
We tailor the training content to participants needs for maximum benefit
Experienced Lectors
Our lecturers have not only many years of theoretical knowledge but also practical experience in the given field
Certification
Our lecturers have gone through the necessary certification processes and have the required certifications
Proven procedures
Our lectors have many years of experience in providing training
We will prepare tailored training for you. Just get in touch.
Prepared trainings do not fit? We can prepare tailor-made training for you according to your requirements.
Other listed trainings
We also specialize in project management processes
Date: Announced when capacity is reached
Length: 4h
Place: Prague
Date: Will be announced after filling the course capacity
Length: 1 day
Place: Prague